Half day Kayak & Cave Tour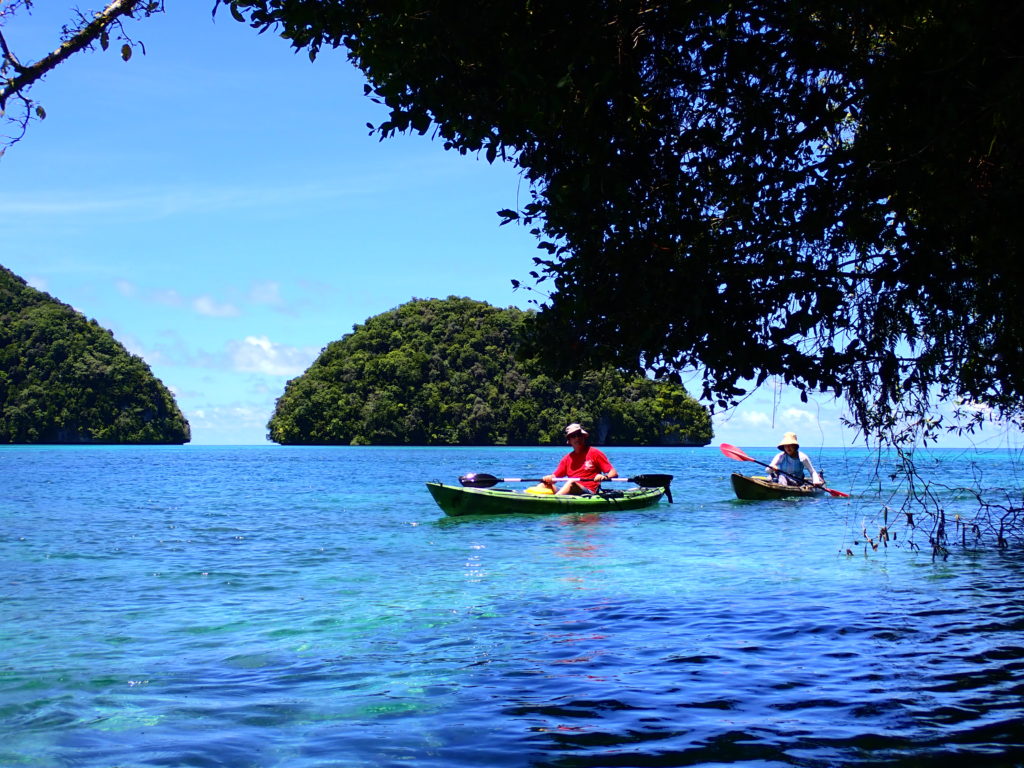 Today was a half-day course, but we had as much fun as a full-day course.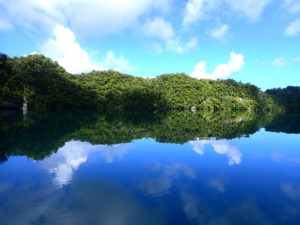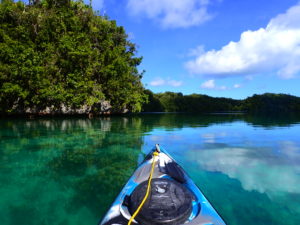 If you are in Palau right now, you are really lucky because these days we have the best conditions every day. The waters of Nikko Bay are also very calm and ideal for paddling.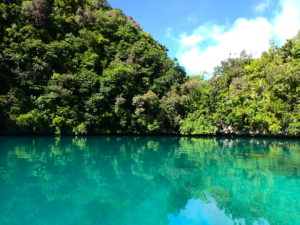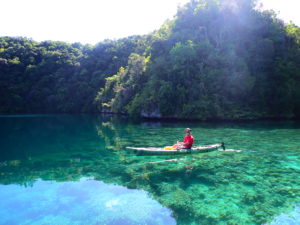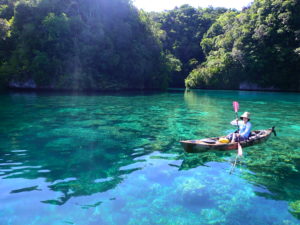 We decided to start a little earlier in the morning because today's tide level would be very low in the afternoon. So I recently thought that Nikko Bay is really more beautiful early in the morning.

The usual pick up time is 8:30am, but the sea is definitely more beautiful at 7:30am. We are thinking of starting a little earlier in the regular schedule from now on.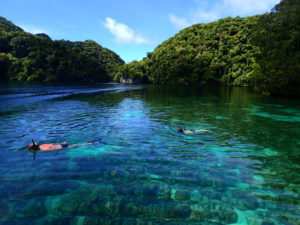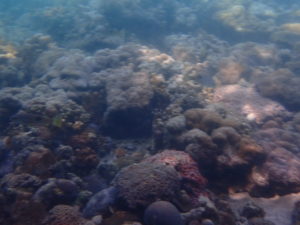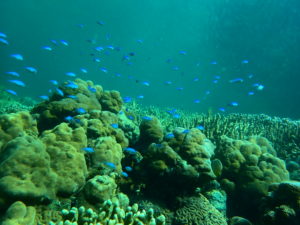 After a little paddling, we parked our kayaks in a calm cove for snorkeling time. This, again, is more comfortable in the morning.

The air is clear, the sea is relatively transparent, and you can snorkel leisurely while listening to the calls of wild birds that signal the start of the day.

Isn't this a luxurious time?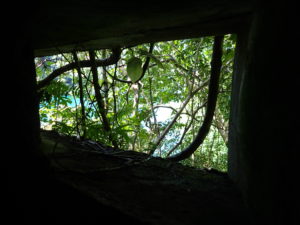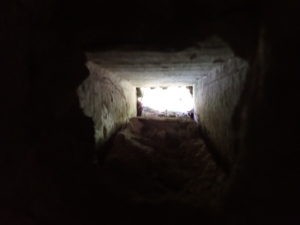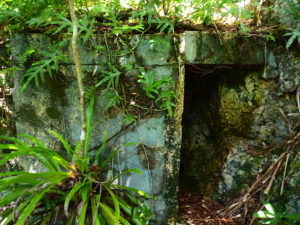 Today I visited a place I don't usually go to. This is a pillbox built by former Japanese soldiers. Inside the pillboxes, messages to the families of the soldiers, who would have been young, still remain on the walls.

There are three conditions to visit here. The tide is high, you must be interested in battle sites, and you must be light and have good footwork.

This is because Wonderful World Palau's kayak tours do not use boats. Therefore, it is necessary to climb up to the rock island from the kayak. If you are interested in this tour, please request it to the guide.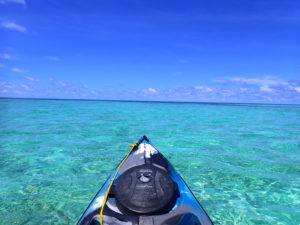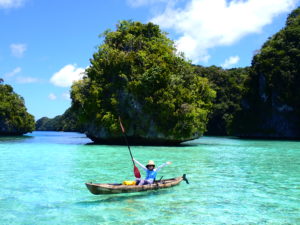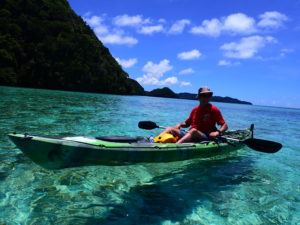 Today's guests were very energetic and had a little time on their hands, so we went farther than usual. This is the entrance to the ocean outside Nikko Bay. The color of the shallow sea was very nice.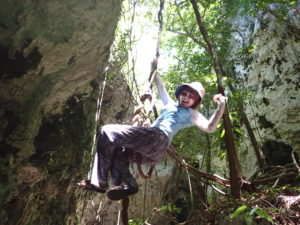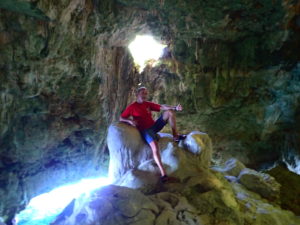 We also toured the caves, which are really only visited in a one-day course. Don't tell anyone. Well, I wrote about it on my blog.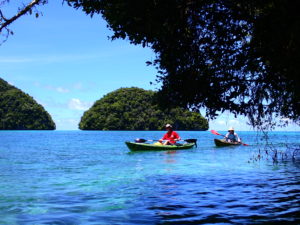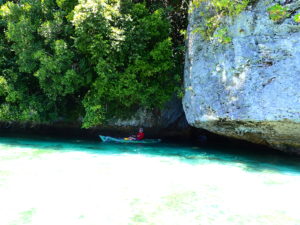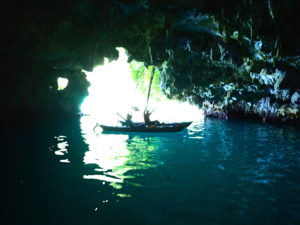 We visited and paddled to various other spots. There is a saying in Japan, "rising early gets up three good things. Today's guests were early risers, so they were able to play in the beautiful ocean, visit various places, and enjoy the best conditions. The tour was just as the Japanese proverb says.



Thank you for participating in the tour. It was a pleasure for me to be with you two energetic people. Please come back to Palau again!
Tour Photos on May.10

Guests who participated in the tour can use the photos on this page for their own SNS. I am glad if you can tag #Wonderful World Palau!