Half Day Nikko Bay Caves Explore Tour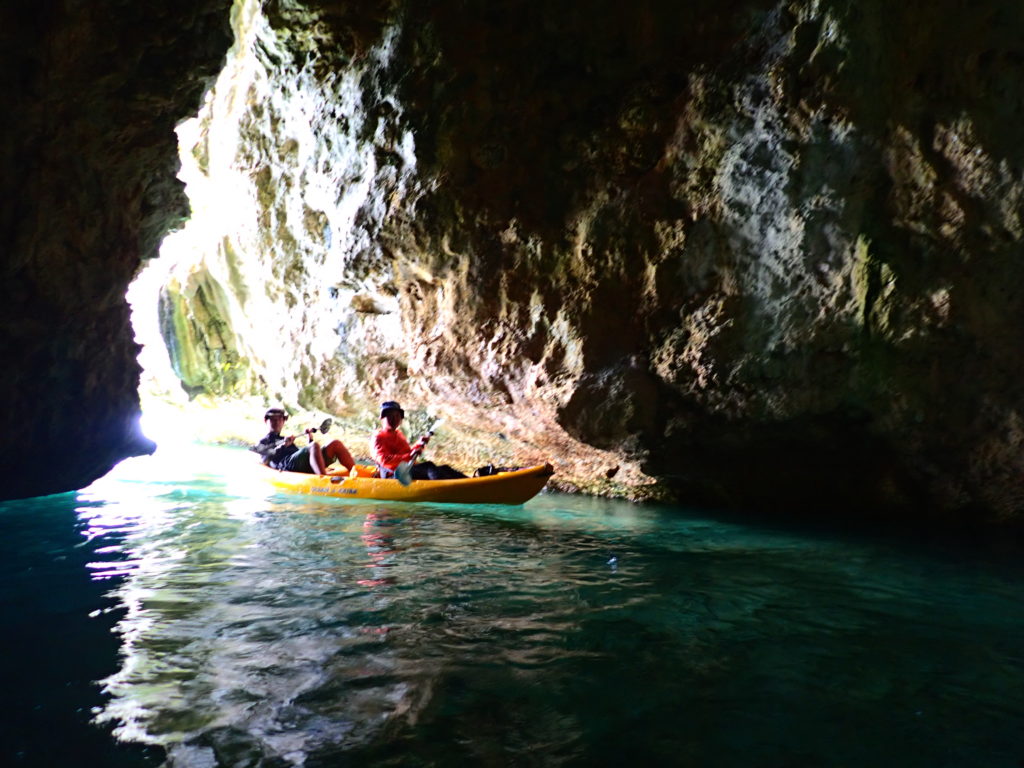 Today we paddled to Nikko Bay to explore the caves.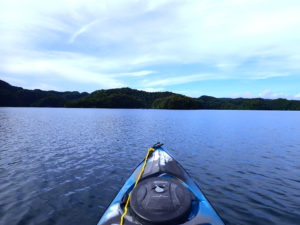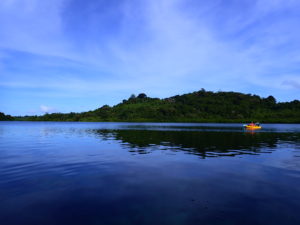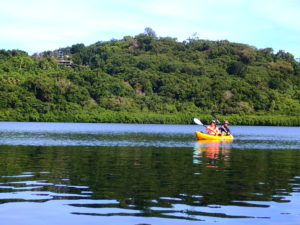 Today's weather was typical Palau blue sky, calm winds and flat water, the best kayaking conditions.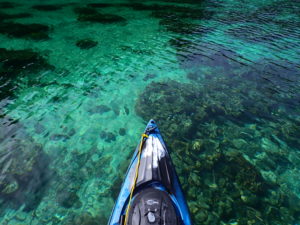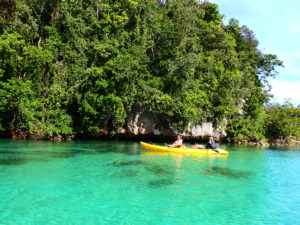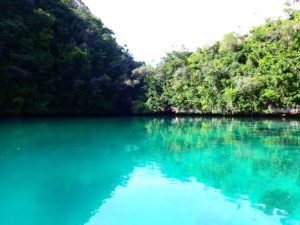 The hues of the calm surface of the water change one after another depending on the location. After all, the sea is really beautiful on a fine day.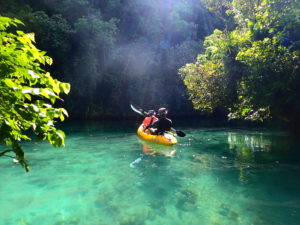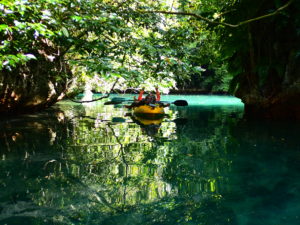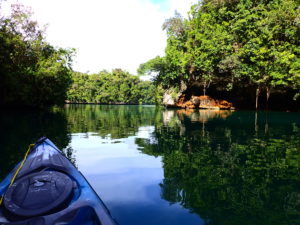 After paddling along the island of Rock Island, we took a short break in the shade of a jungle tree. The surface of the water in the cove was like a mirror, reflecting the rock island and the jungle.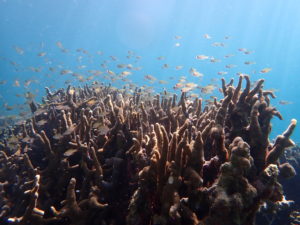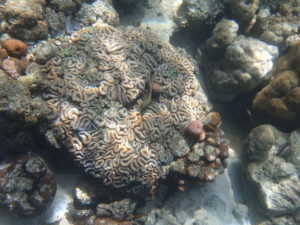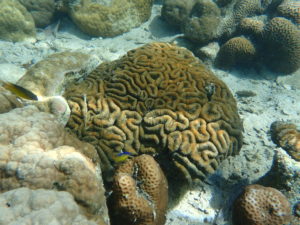 It was a good tide, so I decided it was snorkel time. The inner bay of Nikko Bay is a haven for small fish. You can see brain corals and other marine life not found in the open ocean.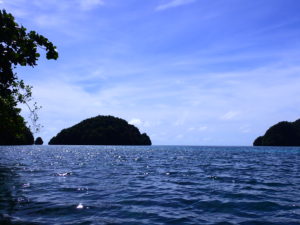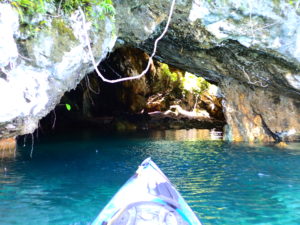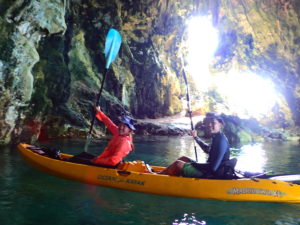 Paddling again, the destination was Skylight Cave. The sun was shining and it was nice.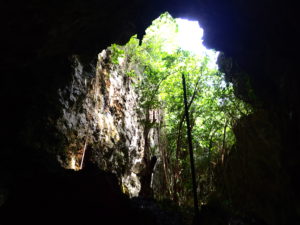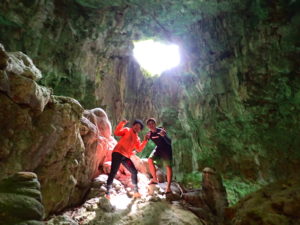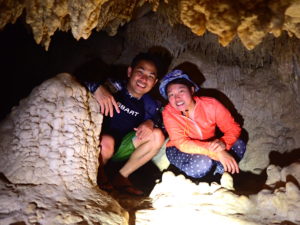 Tarzan Cave visited by landing on a Uninhabited island. The sun was good here too, making it a nice spotlight.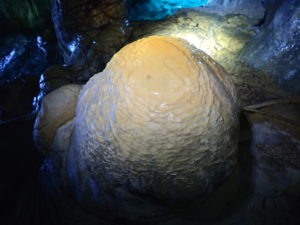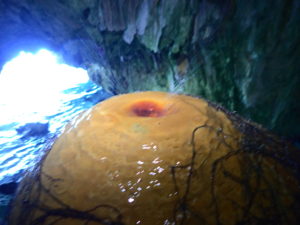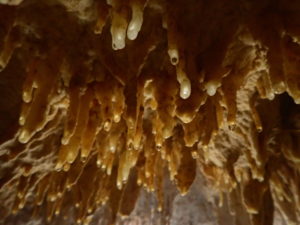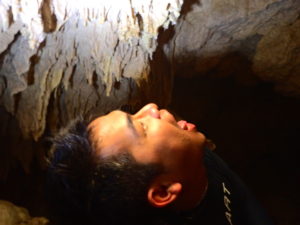 Some stalactites are still growing in the cave. Today's guests tasted the drops flowing from the stalactites. Of course, it is clear water, but it should be full of minerals.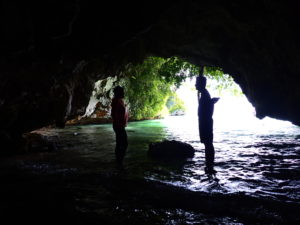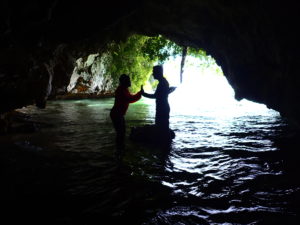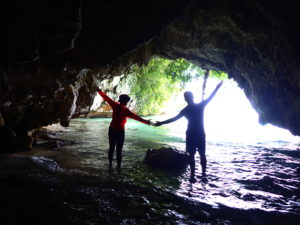 Nice silhouette photo in the cave. It looks a bit like a scene from a movie.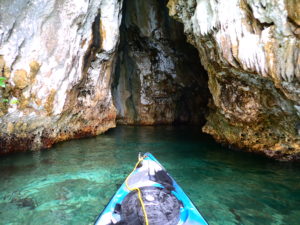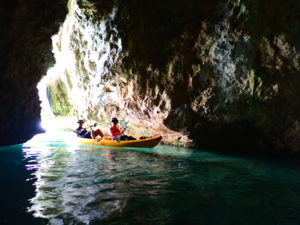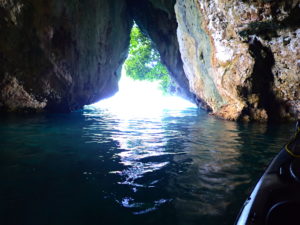 Here is the next cave we headed to, a fun spot where you can kayak through. There is no specific name for it, but the light shining through the cave's exit looks like a cross when reflected on the surface of the water. So, I think I will call it the Cross Cave.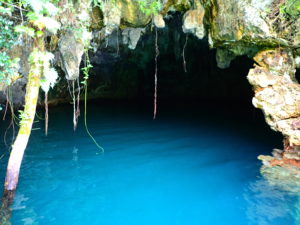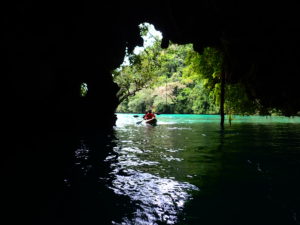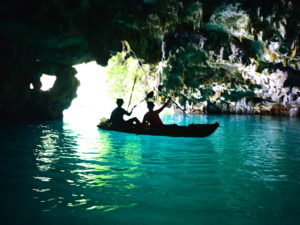 Emerald Cave was the last place I visited today. The cave is dark when viewed from the outside, but the areas of the cave that are illuminated by light appear to be a beautiful emerald green.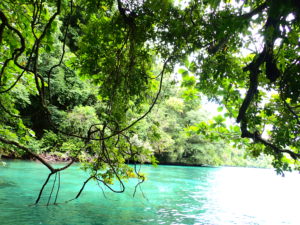 After a long paddle, it's time to relax in the chill space of the jungle. The view from here is my favorite.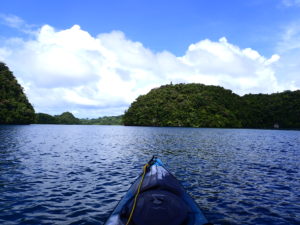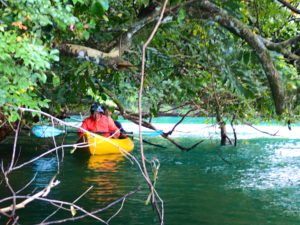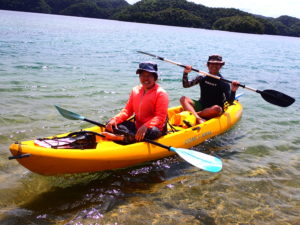 On the way back, the tide was a little lower, so we returned to the port, passing under the trees on Rock Island.



Thank you very much for your participation in my tour, which requires a lot of physical strength. You were very good at snorkeling and kayaking. I hope to see you again in Palau!
Tour Photos on JAN.26.2023

Guests who participated in the tour can use the photos on this page for their own SNS. I am glad if you can tag #Wonderful World Palau!