Nikkobay and Blacktip Shark Nursery Tour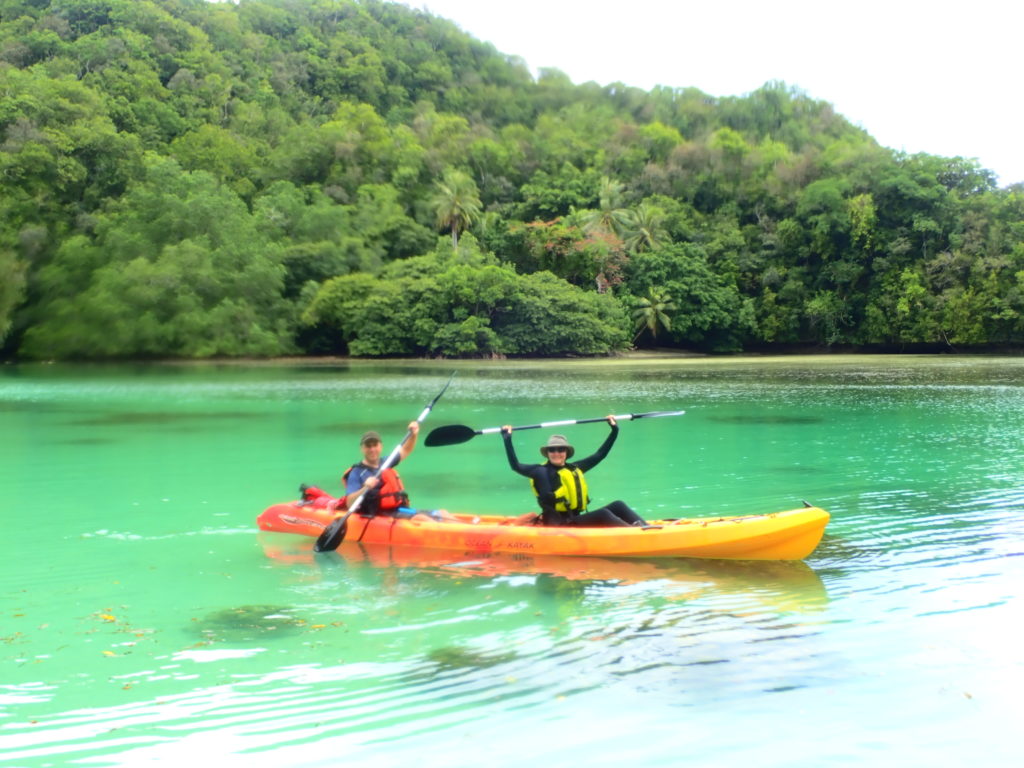 They were great paddling, so We paddled up to the Blacktip Shark Nursery.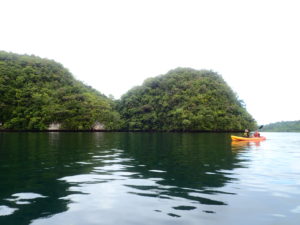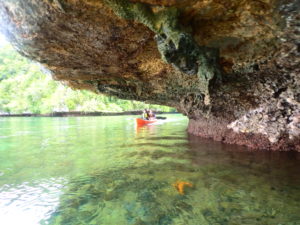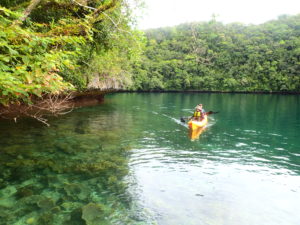 The customer today was a great paddling. When I see good paddling, it is my habit that I want to take customers to a good course. I decided to go to the Long Course, Black Chip Shark Nursery(Lake), which I usually don't go to.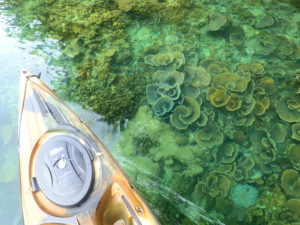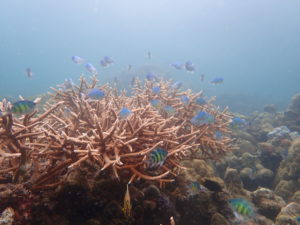 If I was looking at beautiful coral from the top of the kayak, I thought it would be fun to swim and decided to snorkel. This place is like a place between the sea and the lake where local fishermen often fishing. In other words, snorkeling is also fun place.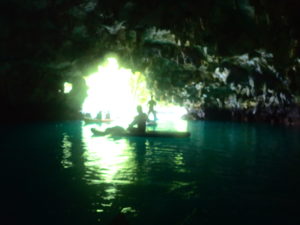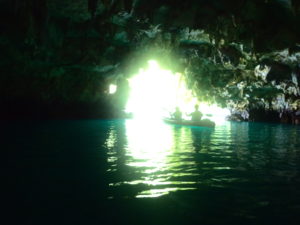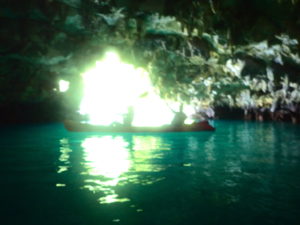 Today, when We went to the first cave, Emerald Cave, the other tour customer was enjoy SUP. When I took a photo, there were various silhouettes and it was a good photo.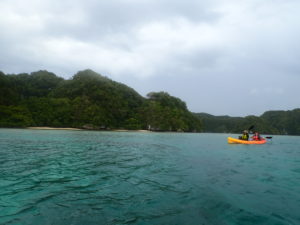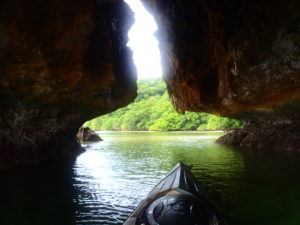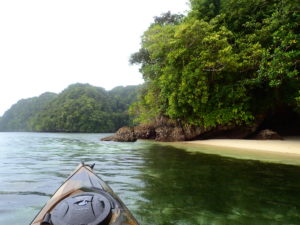 Pass outside Nikko Bay and head to Blacktip Shark nursery.However, a problem occurred. I thought it was a good tide level, but it was too shallow to enter. Then we decided to take a lunch break on a desert island and wait for the tide level to rise.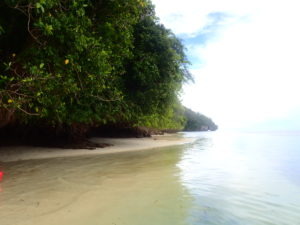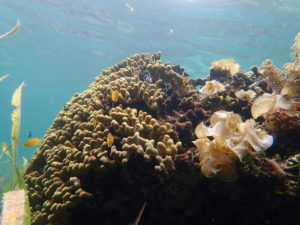 After having lunch at the beach, I tried snorkeling. It was a surprisingly fun snorkeling place with many small fish."try it a little," it 's often Palau that leads to new discoveries.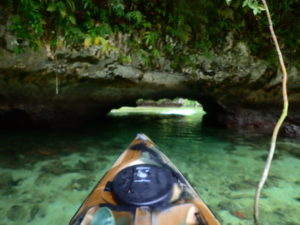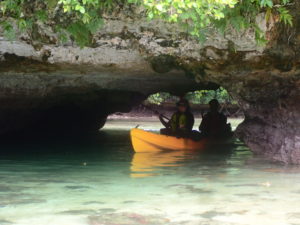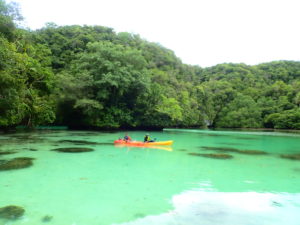 If you go through a small cave, there is already a Blacktip shark nursery.The name comes from seeing a young blacktip shark in the bay.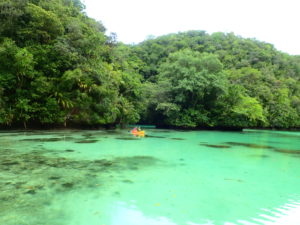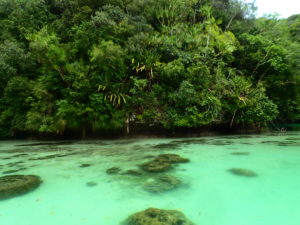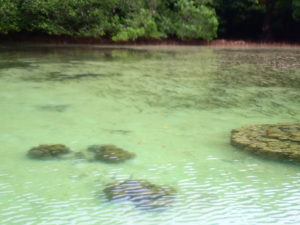 Where are the black tip sharks? The sharks here are children, so they are not so big. It may be difficult to find it because it moves quickly.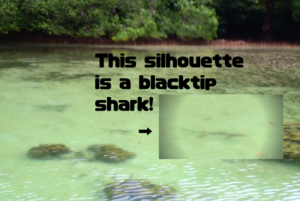 I tried to enlarge the photo. I think you can see the silhouette of the shark.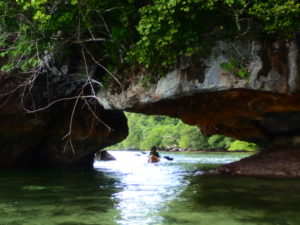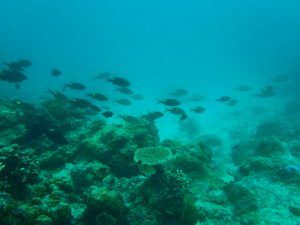 Resume paddling to return to Nikko Bay.We also enjoyed snorkeling along the way.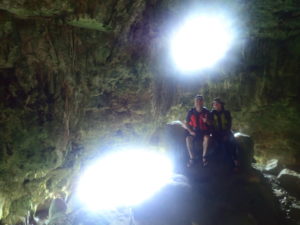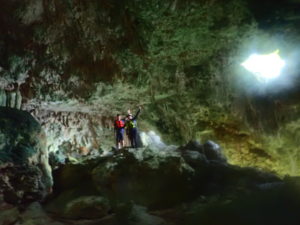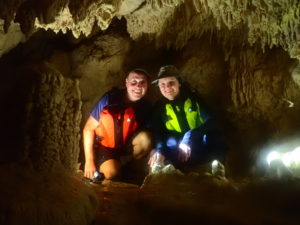 We landed on the island and enjoyed exploring the cave. This is a large skylight cave where people once lived.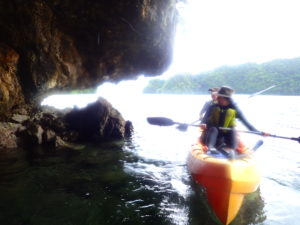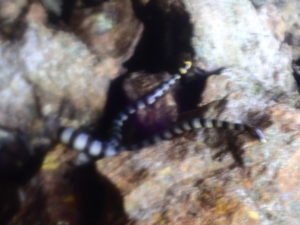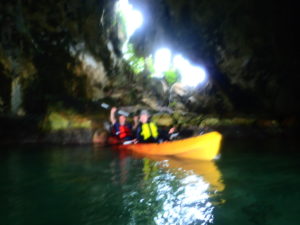 I found a sea snake at the entrance of a small cave where We can enter by kayak. This sea snake is highly toxic and can be very dangerous if bitten, but it usually does not attack humans.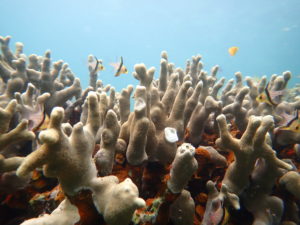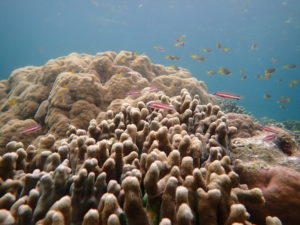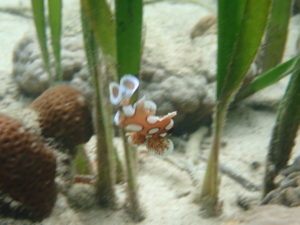 We snorkeled again in the bay of Nikko Bay. The shallows in the bay are a comfortable place for fry fish. I found a young Harlequin sweetlips with a cute moving figure.

After the snorkel, return to the port and finished the tour. I think it was a pretty long course today,probably about 8 miles.



If you are a kayaker and 8 miles is easy, you can request a course like today!
Tour Photos on Nov.08
Wonderful World Palau SNS
Wonderful World Palau sends out Palau information on the following SNS. If you have an SNS with an account, feel free to follow us and add friends!



Please introduce to your friends!
Any nationality is welcome!
Instagram
Youtube
LINE

✅It is a tool that can be easily inquired.
✅The page is in English only, so the information is easy to see.