Ngarchelong Uninhabited island Tour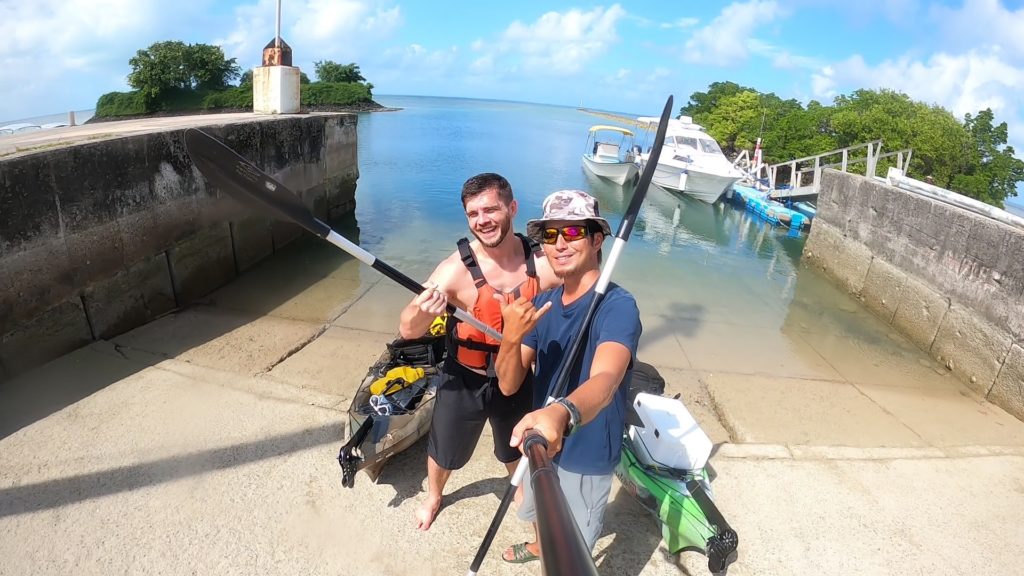 Although the wind was blowing a little, We went to Ngarchelong because the guest seemed fine & tough.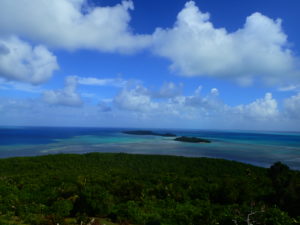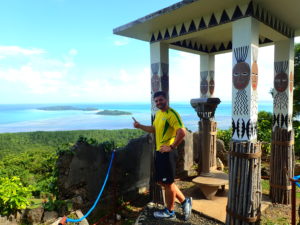 About 1 hour by car from Koror Island, We first checked the course from the old Japanese Lighthouse.We have been paddling went to the uninhabited island name of Ngeekeklau island on the right.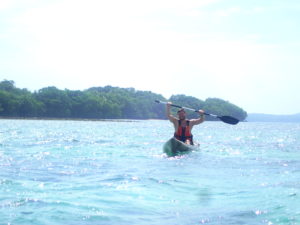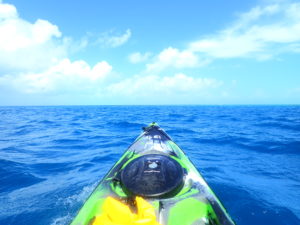 Departs from the port of Ollei port in northern Babeldaob Island. When the color of the sea turns blue, we will arrive at Snorkel Point soon.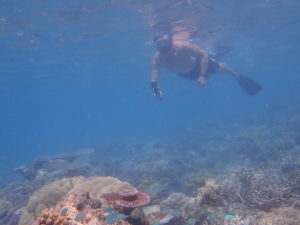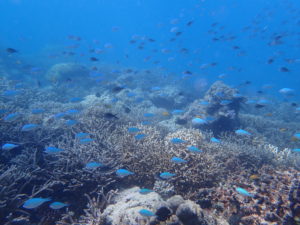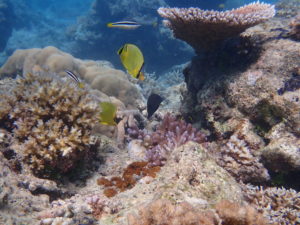 Many tropical fish welcome us in the sea.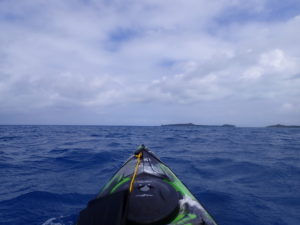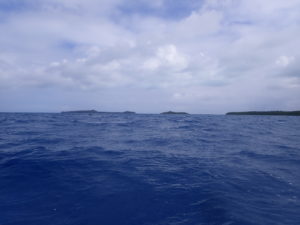 From here it was a time of trial. The wind is blowing stronger, the tide is in the opposite direction, and the waves are getting bigger, so We can not move forward. We changed to a course along the island and paddled with safety.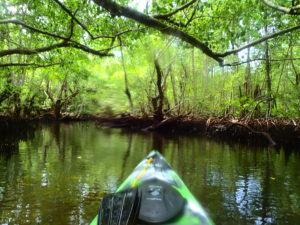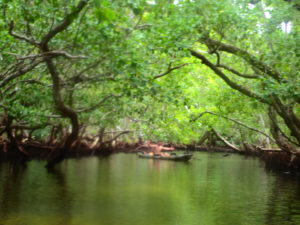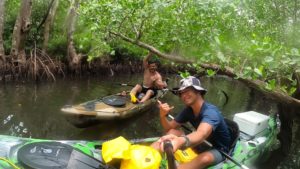 There are vast mangrove forests along the island, and we stroll along the waterways used by locals in the past. After entering the mangrove waterway, a comfortable space where the strong wind outside is like a lie. We rested for a while.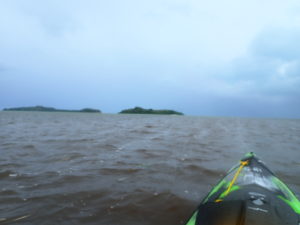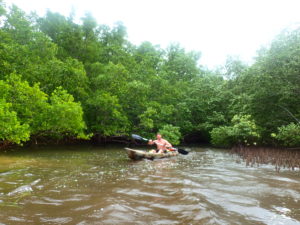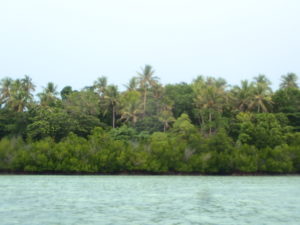 In a strong headwind, we finally approached the island. A bit of rain has given us a cool down for tired bodies.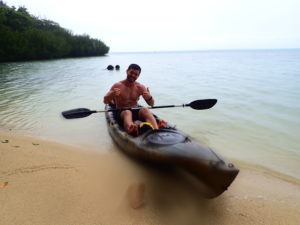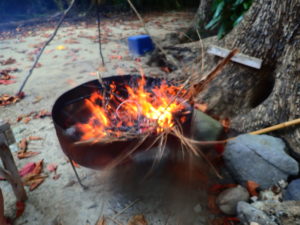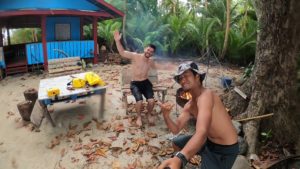 After landing on the island, the shallow water was warm sea water, so We immersed in the sea and took a rest. However, when you go outside, the wind is blowing so it gets cold. In such a case, it is best to set up a fire and warm up.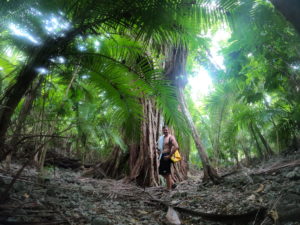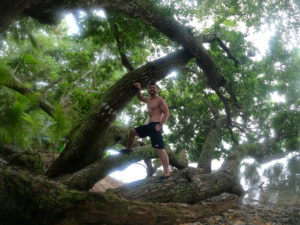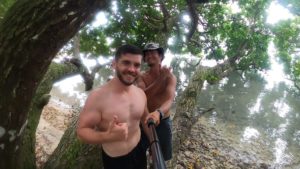 We took a lunch break and explored. We enjoyed the uninhabited island as if we were back in boyhood.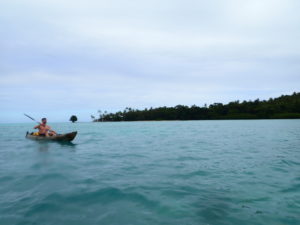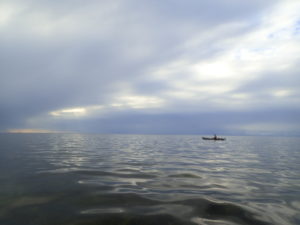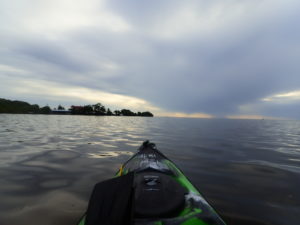 On the way back, the wind was calm and the direction of the tide was heading toward the port, so We ware able to return relatively easily.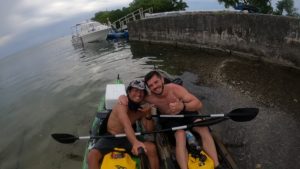 It was a hard condition tour today, but we were able to enjoy it with the amusing guest.



Tour Photos on Jan.21

Guests who participated in the tour can use the photos on this page for their own SNS. I am glad if you can tag #Wonderful World Palau!
Wonderful World Palau SNS
Wonderful World Palau sends out Palau information on the following SNS. If you have an SNS with an account, feel free to follow us and add friends!



Please introduce to your friends!
Any nationality is welcome!
Instagram
Youtube
LINE

✅It is a tool that can be easily inquired.
✅The page is in English only, so the information is easy to see.