Half day Airai Caves Explore Tour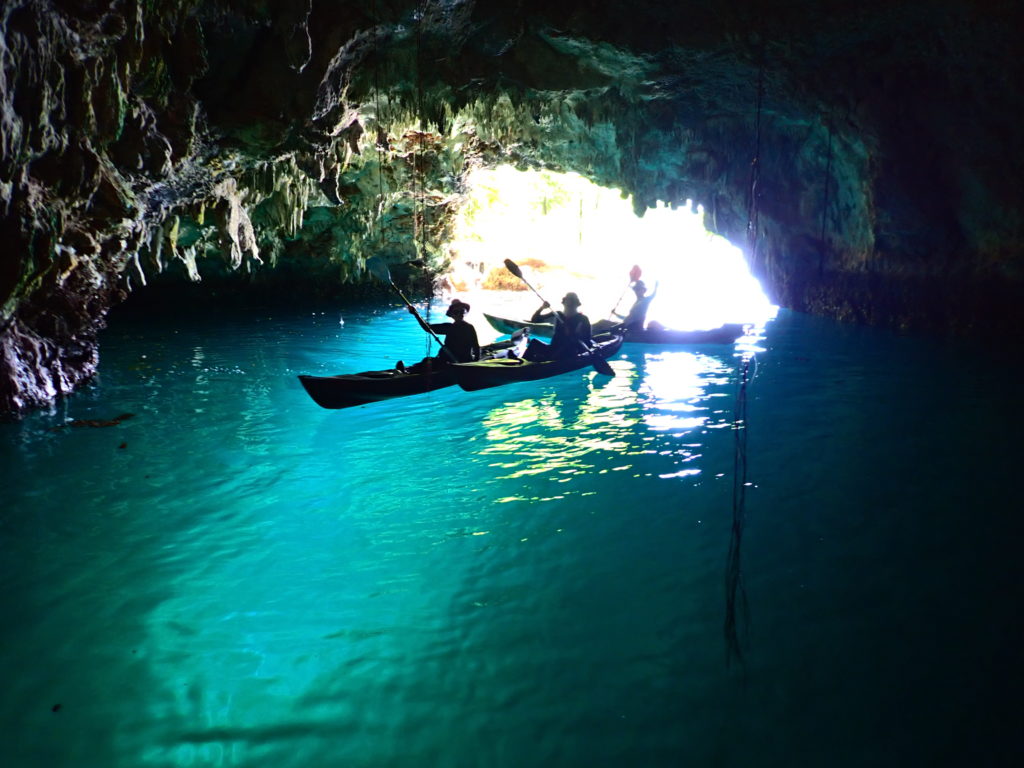 Today we paddled to various spots in Airai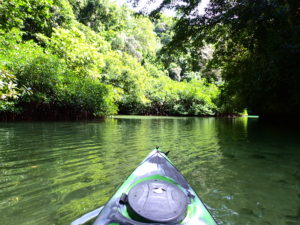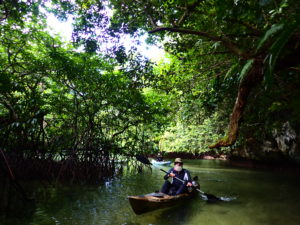 First, paddling from the mangrove area through the channel and along the rock island. The jungle greenery was beautiful.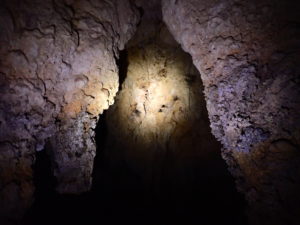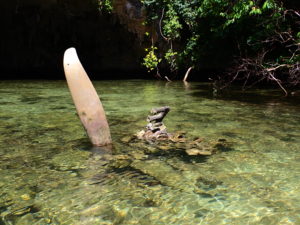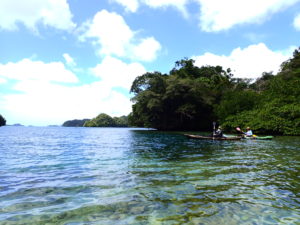 The next stop was the Hangar cave. Today's guests seemed to be adventurous and looked deeper into the cave. There are many small bats living there.Outside the cave, you can see the wreckage of the engine section of the airplane that was stored in this cave.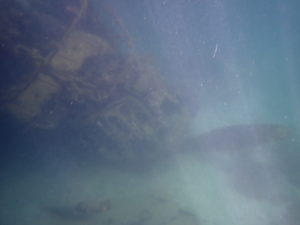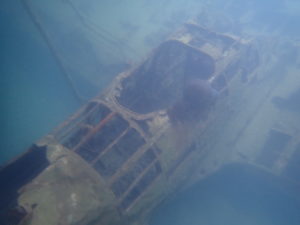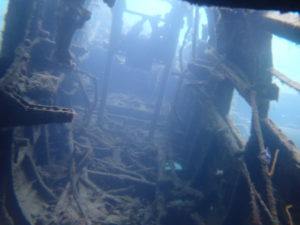 We parked our kayaks and went snorkeling to see the plane sunk in the ocean. The plane, code-named Jake, was used by the Japanese Navy in WW2 as a water reconnaissance plane with floats.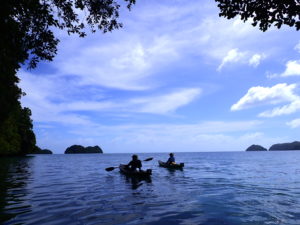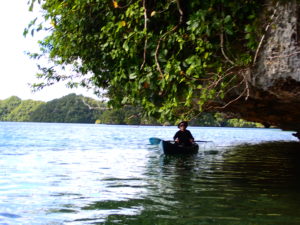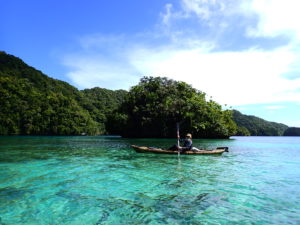 Paddling further along Rock Island. The forecast called for a bit more wind, but the conditions were comfortable and pleasant.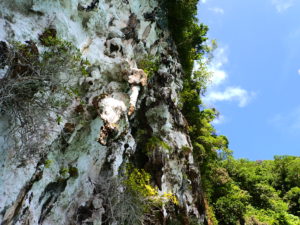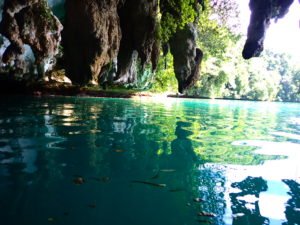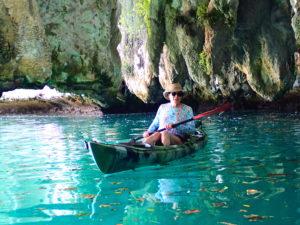 Large stalactites hanging from the white wall are powerful. The whiteness of the wall is due to the long accumulation of feces from sea birds. The color of the sea is also beautiful when you pass by by kayak.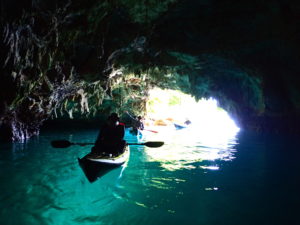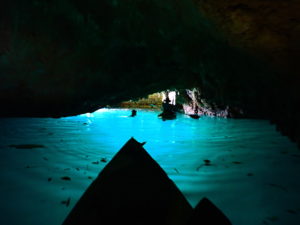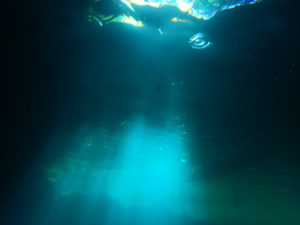 The small blue cave was a beautiful color today. We got off the kayak for a bit and took a short break. Swimming in the cave was like a beautiful spotlight, with the sun's rays reaching all the way to the bottom.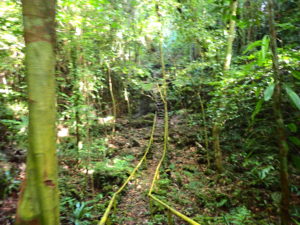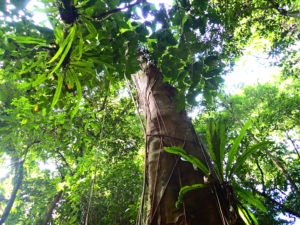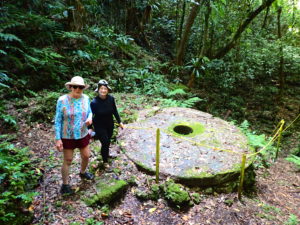 At the request of a guest, we went through a jungle mountain path and also went to see Stone Money. This is stone money that was made by the Yap people in the past.

Since there was not much limestone on Yap Island to make stone money from, they had to make a ridiculously difficult boat trip of about 280 miles each way by canoe to Palau, cut the stone money out of the rock island, and bring it back. It is said that the value of this stone money became a monetary standard of value because of how difficult that boat trip was.

As a side note, in the 1870s, an Irish-American sailor named David Dean O'keefe took notice of the stone money and brought the latest equipment to Palau, made stone money, and brought it to Yap, where it was sold as copra, sea cucumber, and He brought it to Yap, exchanged it for copra and sea cucumbers, and sold it to make his fortune.

It is an interesting story with a business model that is quite unique.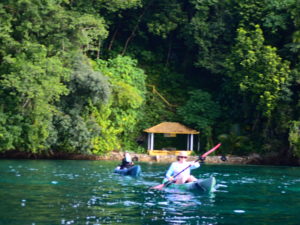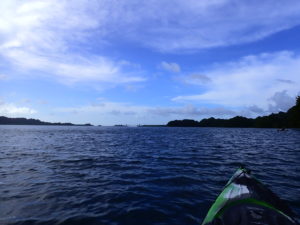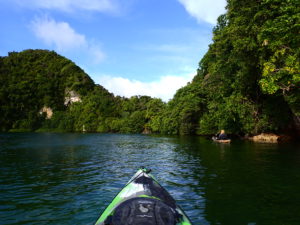 Leaving Stone money Island and paddling slowly and leisurely on the way back. The tour took us to a variety of spots in half a day.



I was amazed at how energetic and powerful everyone paddled. I hope it was an enjoyable Palau adventure time. Thank you very much for your participation.
Tour Photos on Feb.03.2023

Guests who participated in the tour can use the photos on this page for their own SNS. I am glad if you can tag #Wonderful World Palau!