Half Day Nikko Bay Caves Explore Tour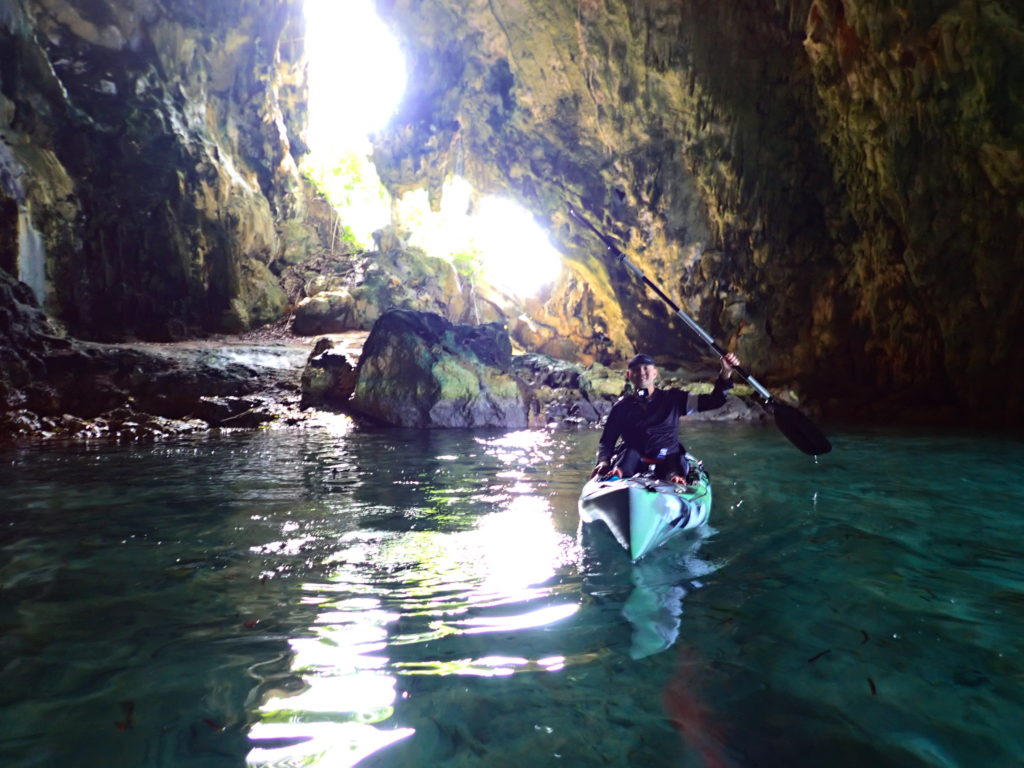 Today we went around the caves at Nikko Bay.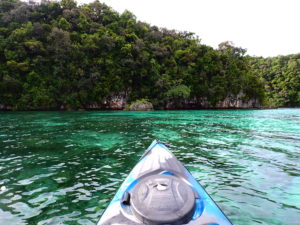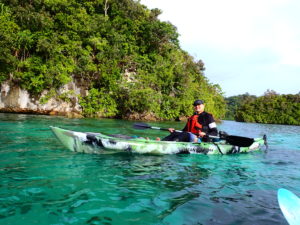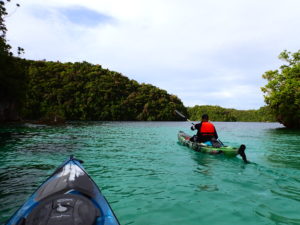 The weather has been in a bad mood in Palau recently. However, contrary to our expectations, the weather was sunny and we started tour. It is the beginning of the adventure time in Nikko Bay.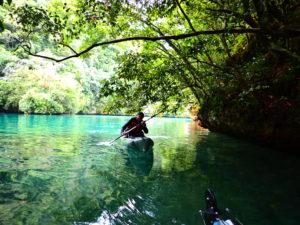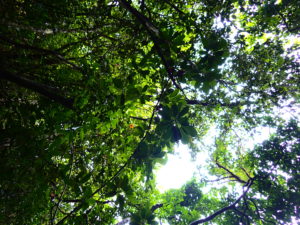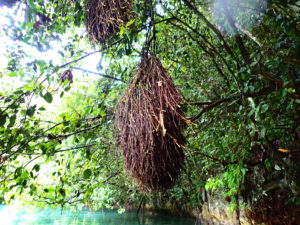 Paddling along Rock Island. Pause at a calm cove. The jungle green is beautiful. The branches of the plants had become roots and aggregates. Seaside plants sometimes root from branches.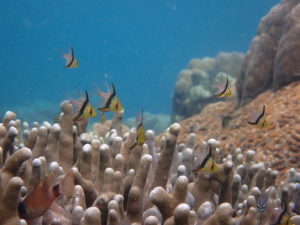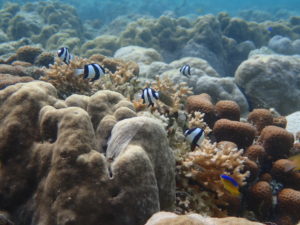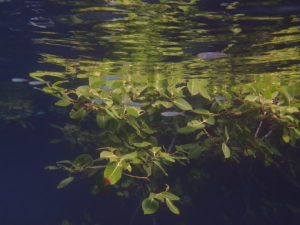 Snorkel time after getting off the kayak. Since Nikko Bay is an inner bay, we don't see many big fish, but the shallows of the coral reef are a paradise for small fish.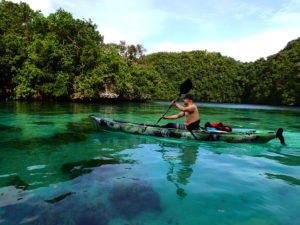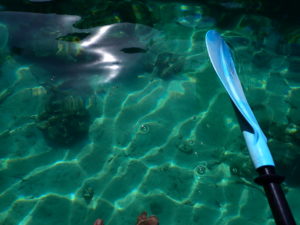 After snorkeling, we paddled back out. Nikko Bay is a beautiful shallow bay with clear water.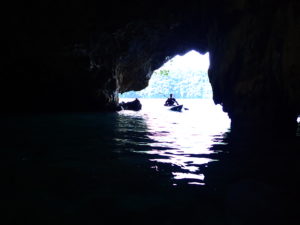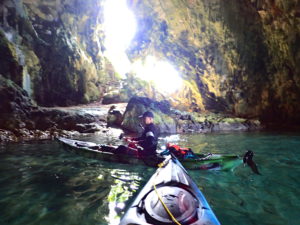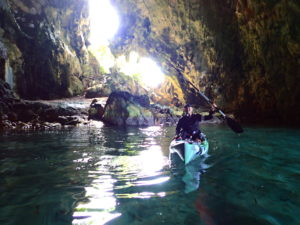 The first cave, Skylight Cave. It is a beautiful spot with light shining through a small skylight.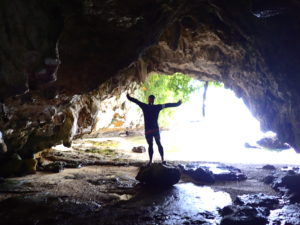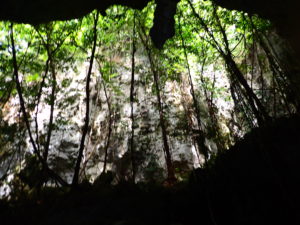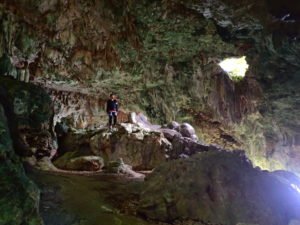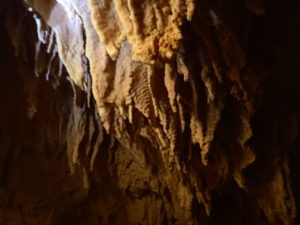 Next stop was Tarzan Cave. The place where the ceiling used to be has collapsed, leaving a large hole in the ground. It is called Tarzan Cave because plants grow there and there is a natural Tarzan rope.

There are traces of ancient human habitation here. The ancient people were a small human genus similar to Homo floresiensis that lived in a cave on Florence Island in Indonesia.

Homo floresiensis is known to have lived in caves and may have drifted to this area from Indonesia, making this an interesting spot for those who are familiar with human history.

If you are interested, please see the following YOUTUBE video of the Indonesian proto-human. If you have visited this cave before, you will see that it is a very close living environment when you watch it.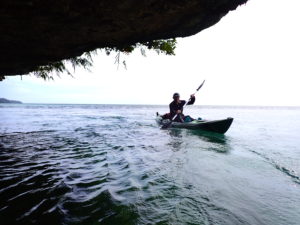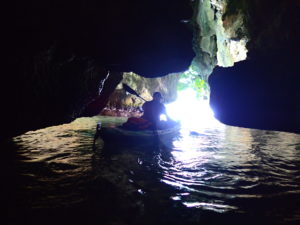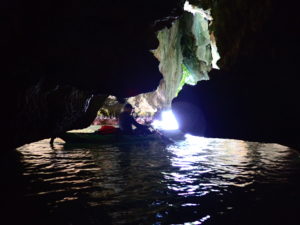 After passing through a small cave that can be passed through, we will paddle again through the inner bay to the last cave of the day. The tide was dropping and the current was strong, requiring powerful paddling.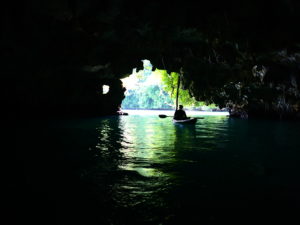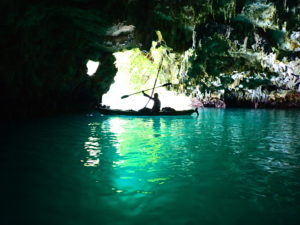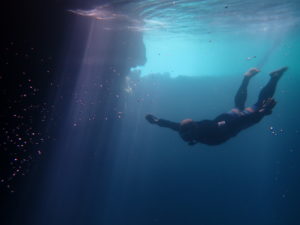 This is Emerald Cave. Beautiful ocean color when the sun shines through. It is also called Bat Cave because small bats live here. We swam a bit and even enjoyed jumping from the top of the cave.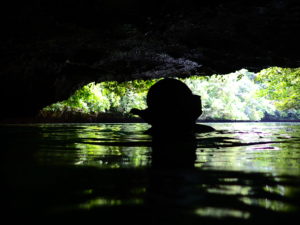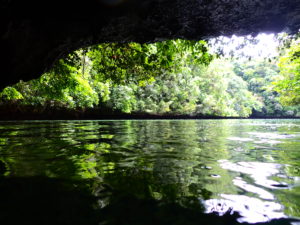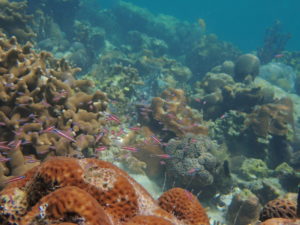 Today's guests were physically fit, so we visited one more spot. It is a marine lake called Disney Lake. It is an adventurous place that can only be accessed by diving through a cave when the tide is low.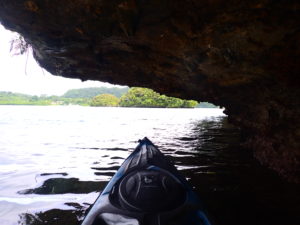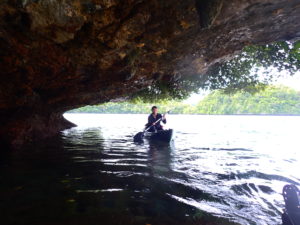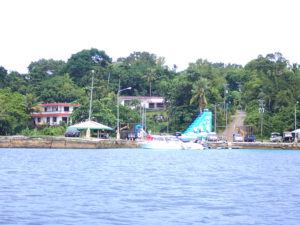 On the way back, the tide level had dropped, allowing us to pass under the rock island. It was the end of a long adventure time and a day that left me with a definite feeling of tiredness and satisfaction in my body.



Thank you for joining the tour today. Due to the tide level today, we paddled the distance of the original one-day course in half a day. So it was quite strenuous. After the tour, I went home and fell asleep. See you in Palau!
Tour Photos on JAN.21.2023

Guests who participated in the tour can use the photos on this page for their own SNS. I am glad if you can tag #Wonderful World Palau!
Wonderful World Palau SNS
Wonderful World Palau sends out Palau information on the following SNS. If you have an SNS with an account, feel free to follow us and add friends!



Please introduce to your friends!
Any nationality is welcome!
Instagram
Youtube