Half Day Kayak & Cave Tour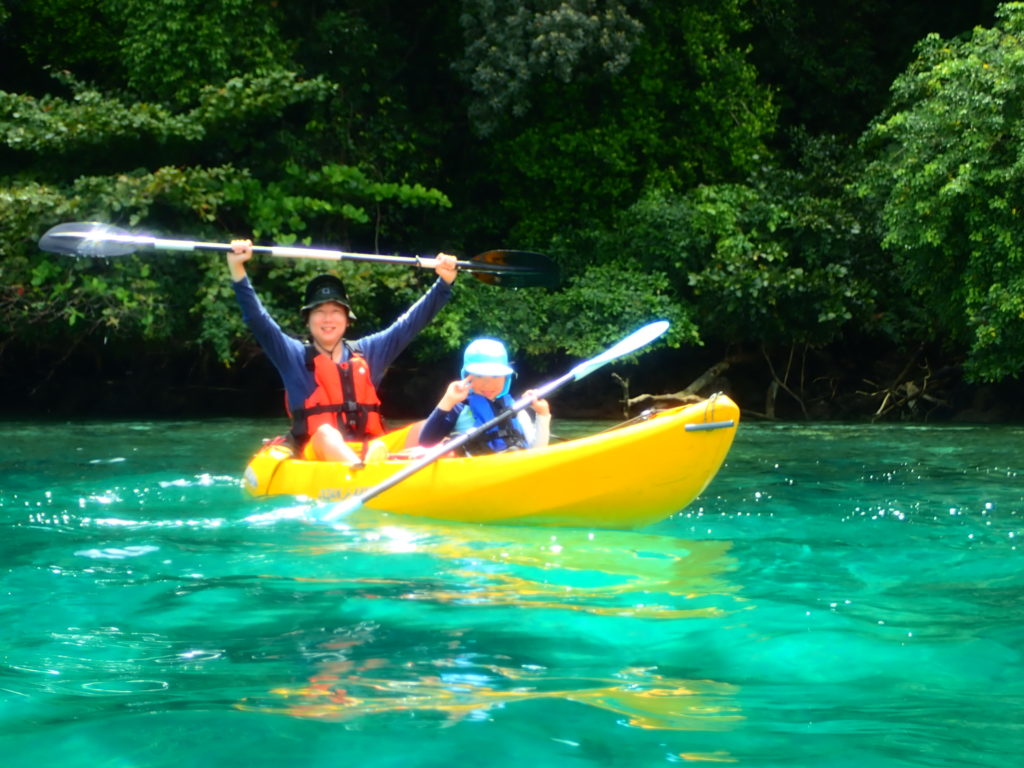 Today, We went to Nikko Bay with korean dad and child.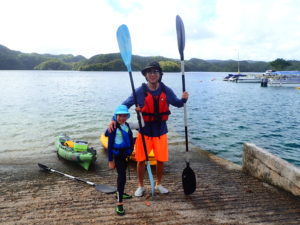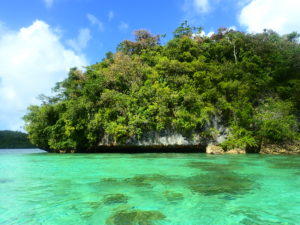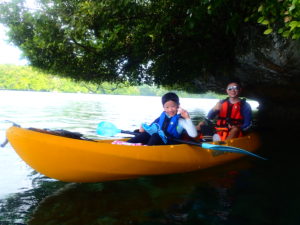 A little paddling lesson on land. The little guest was paddling hard. It was cute that doing his best paddling.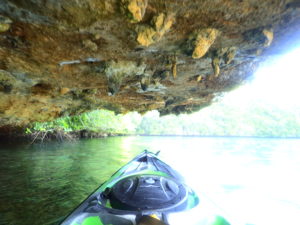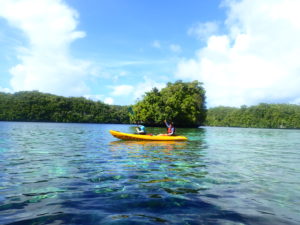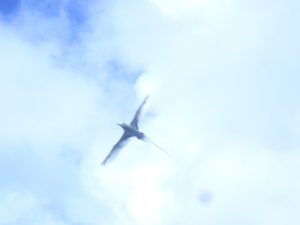 Explore Nikko Bay by kayak with Dad. I'm curious how the beautiful nature of Palau looked to small guest. I think it seemed like a great adventure for him.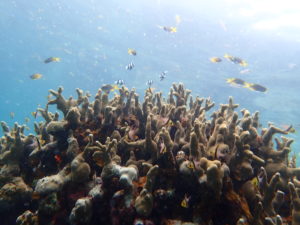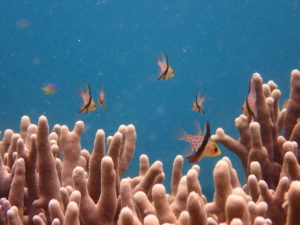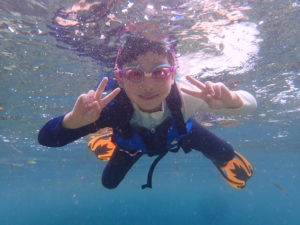 A small guest who learned to swim at a swimming school swam for the first time in the sea. At first I was a little scared of the natural underwater world that was different from the pool, but once He got used to it, He was able to enjoy it alone.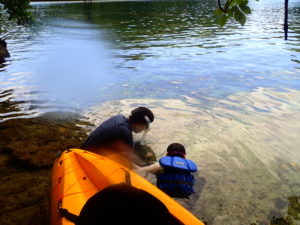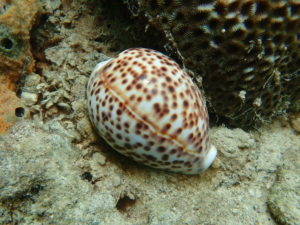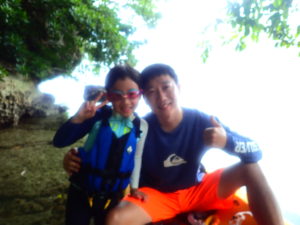 After finishing the snorkel, a squall got off. During the break on the rocky shore, the parents and child might have been absorbed in the nature of Palau, where you can enjoy just watching the shallows.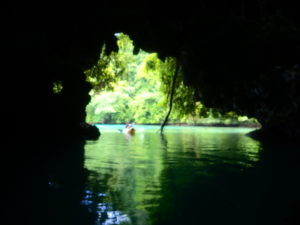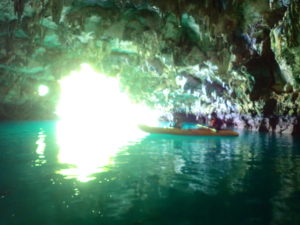 After snorkeling, We paddled a little more and visited Emerald Cave. Just when the sunshine hit the cave inside, We enjoyed the beautiful sea colors.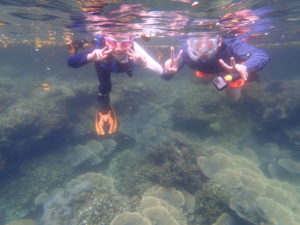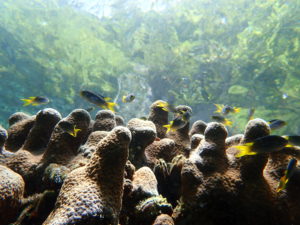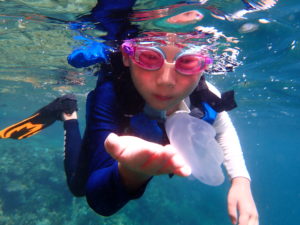 We enjoyed snorkeling again. I think it was an interesting experience to see cabbage coral and meet moon jellyfish.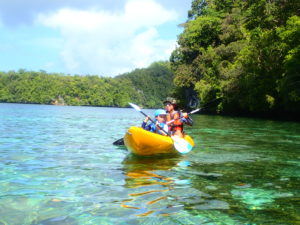 Wonderful World Palau kayak tour is also available for with small child for half a day. One-day tours use a little physical strength, so a half-day tour is recommended first time.
Tour Photos on Dec.25

Guests who participated in the tour can use the photos on this page for their own SNS. I am glad if you can tag #Wonderful World Palau!
Wonderful World Palau SNS
Wonderful World Palau sends out Palau information on the following SNS. If you have an SNS with an account, feel free to follow us and add friends!



Please introduce to your friends!
Any nationality is welcome!
Instagram
Youtube
LINE

✅It is a tool that can be easily inquired.
✅The page is in English only, so the information is easy to see.