Ngarchelong Uninhabited island Tour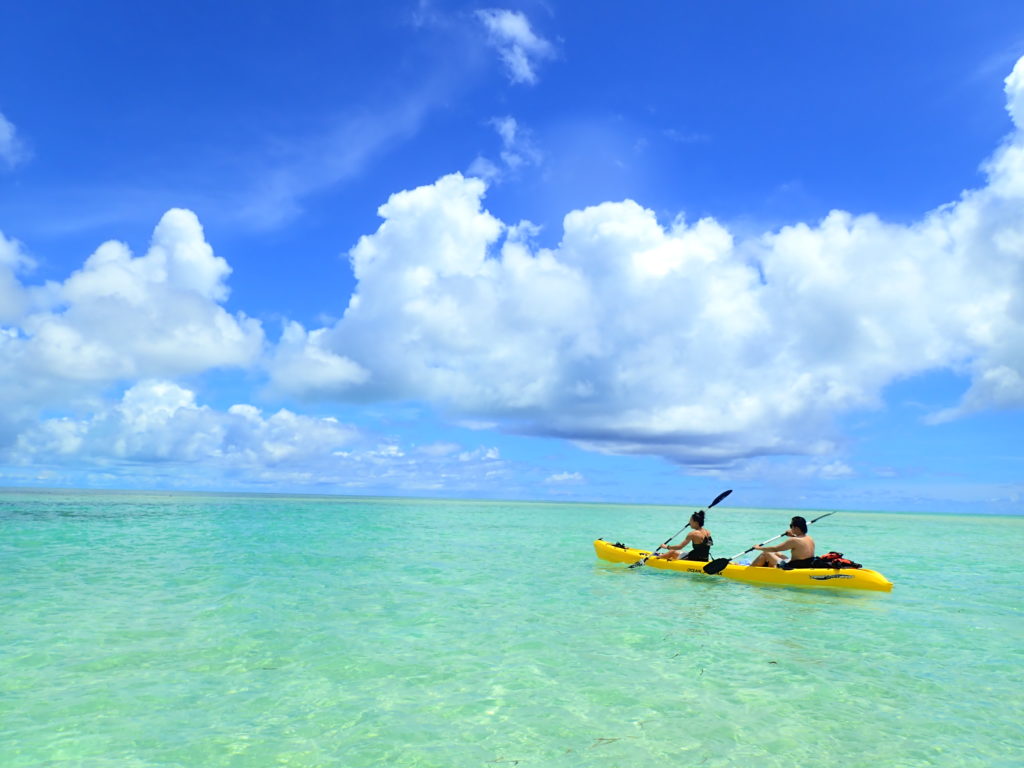 We have been kayaking today in >Ngarchelong. It is a special tour that you can not go without good sea condition.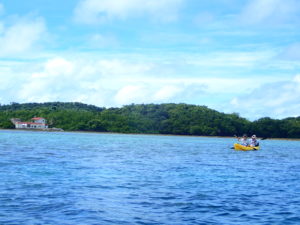 Travel approximately 25 miles from Koror Island and depart from Olei Port in Ngarchelong state.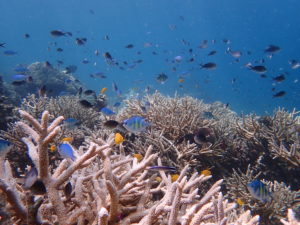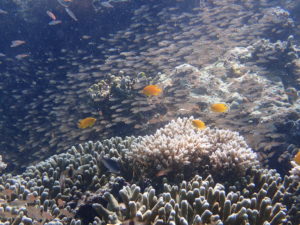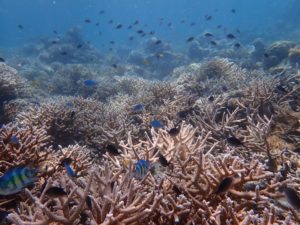 Ngarchelong is a pristine paradise with unspoiled nature. Corals and fish in the sea also have wild taste and are beautiful.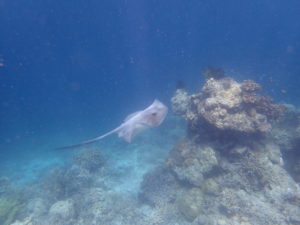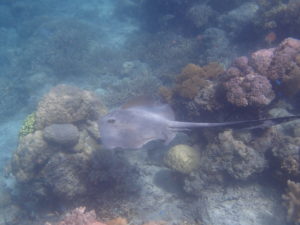 We met a large stingray. Probably 9 feet or more in size.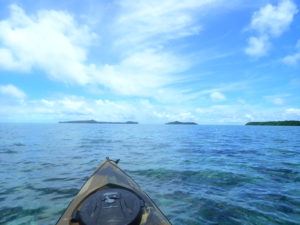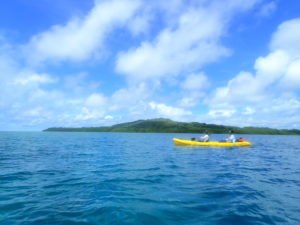 Aim for Uninhabited Island only with kayaking. Sometimes a turtle came out to the sea.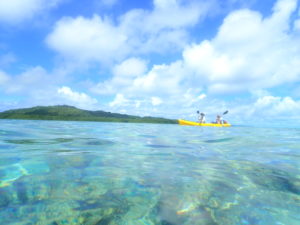 As it approaches the island, it becomes shallow. If it changes to the sea with a sense of transparency, it will be a little while to the island.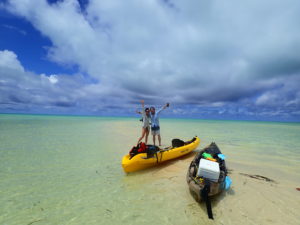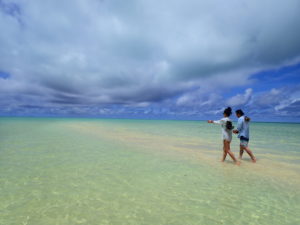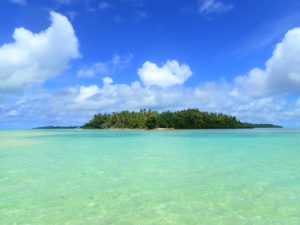 Here is Ngarchelong Long Beach. Today it was a high tide, small beach, but the crystal blue sea that continues forever is a wonderful view.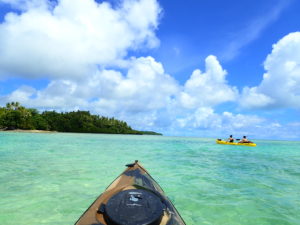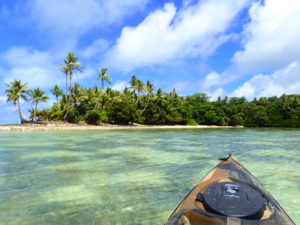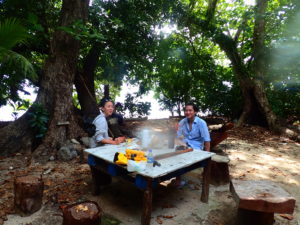 Landed on an uninhabited island and had lunch time. In the morning, We bought a lunch at a local food store under the shade of jungle.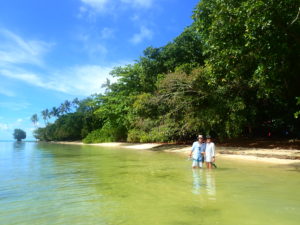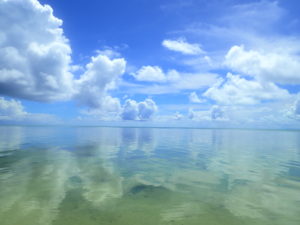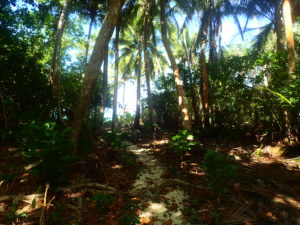 We spent time slowly on an uninhabited island.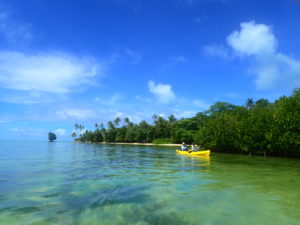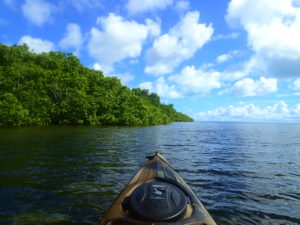 The way back is another route. Proceed along the mangrove forest.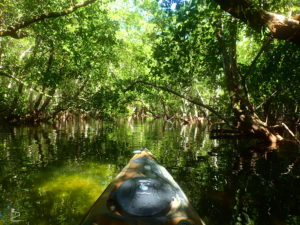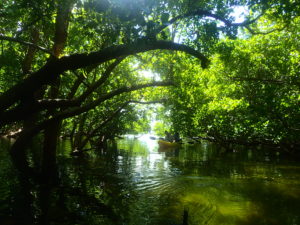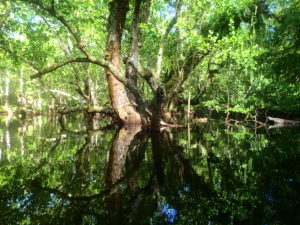 We entered the mangrove channel.The water surface is like a mirror, and the intertwining trees create a fantastic space.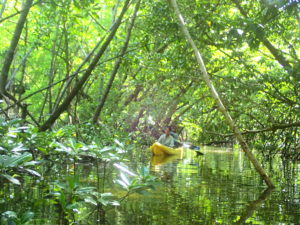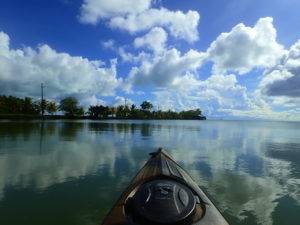 If you fully enjoy the mangrove forest, you will be back near the ollei port when you notice.

It requires physical strength, but Ngarchelong state has unspoiled nature. This place, which can only be reached under limited conditions, is suitable to be called Pristine Paradise.

Tour photos on Jun.14↓