Nikko Bay Cave Explore Tour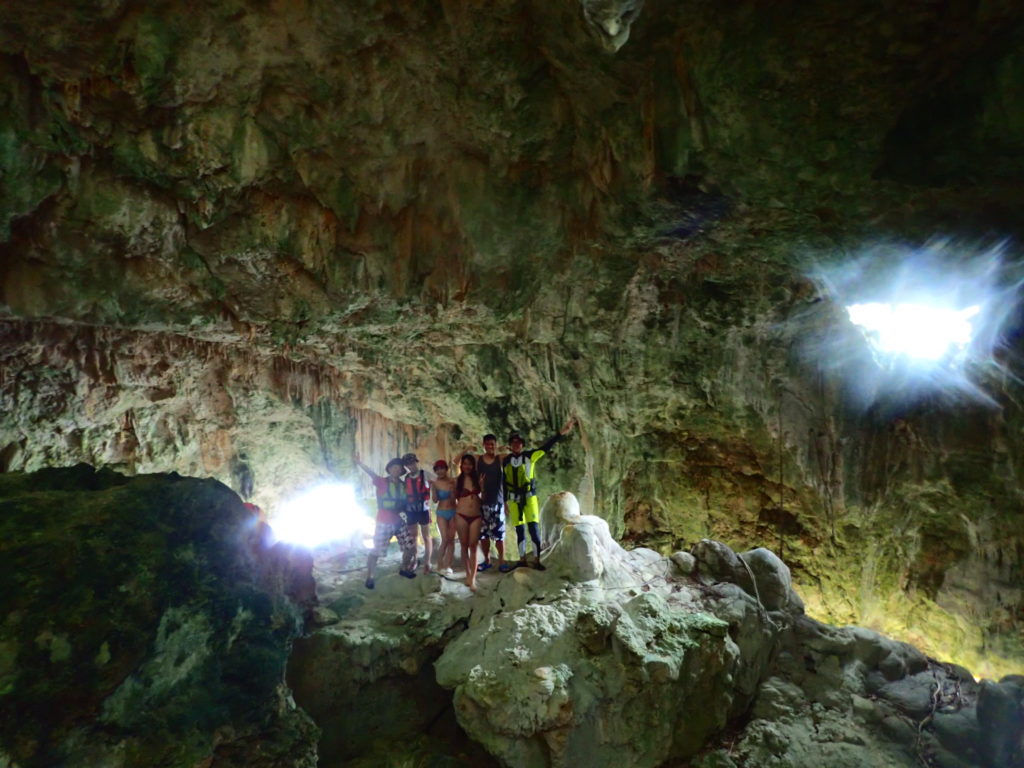 Today's tour is a cave exploration in Nikko Bay.The weather was a bit cloudy and the condition was just right for paddling.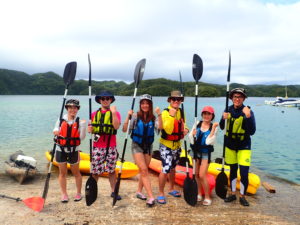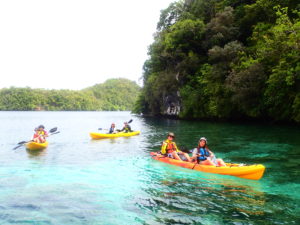 Practice on the ground and then start. Everyone, kayaking was the first time, but with a little practice, anyone can paddling.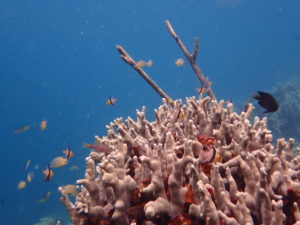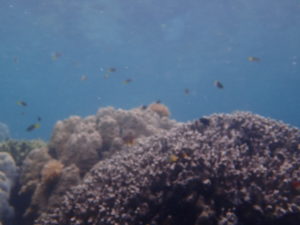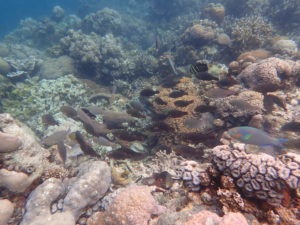 Snorkel Point, Small World.It has a Various corals and it is a favorite place for small fish.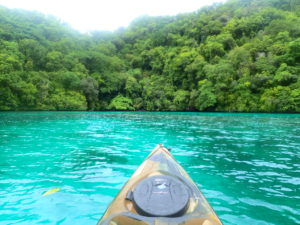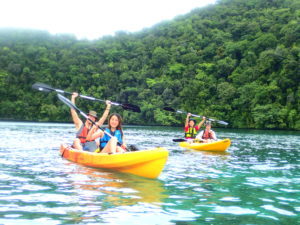 After the snorkeling we will aim to the cave.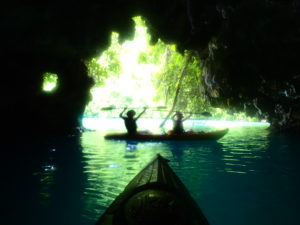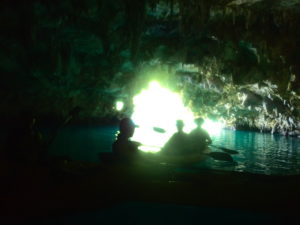 The first cave, named Emerald Cave.The pale green color near the entrance is very beautiful.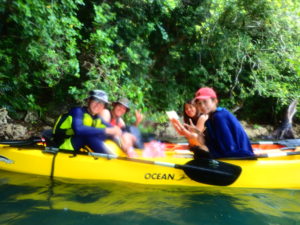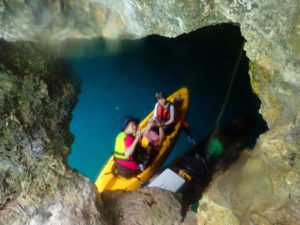 Today is lunch time on kayaking. As it rained, We moved into the cave.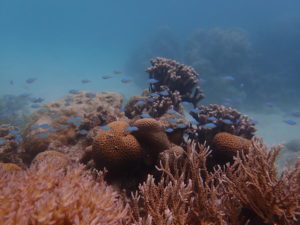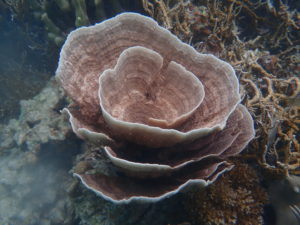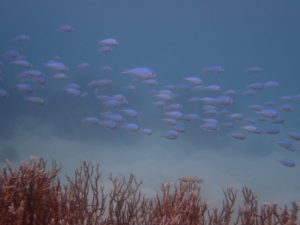 After lunch break, a little snorkeling. The sea in Palau is interesting because the atmosphere changes depending on the place.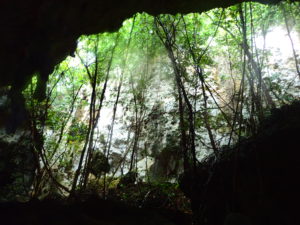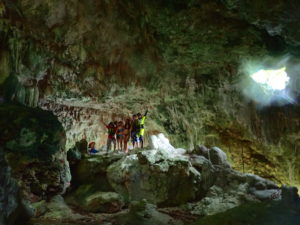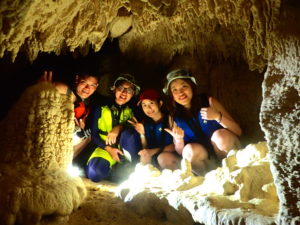 In the afternoon, I visited Tarzan Cave. This is a cave where ancient people used to live. There are beautiful stalactites in the back of the cave, which will enhance your exploration.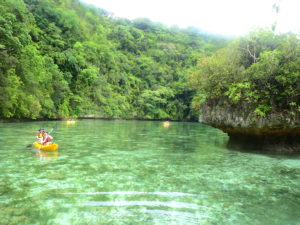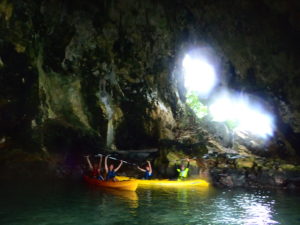 Pass through the shallows and arrive at the last skylight cave.When it arrives early, it illuminates the inside of the cave like a spotlight with a beautiful sunrise.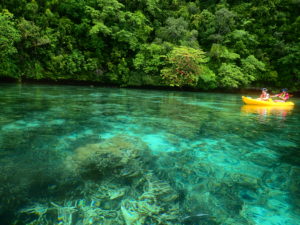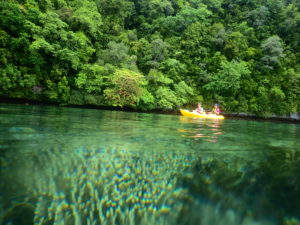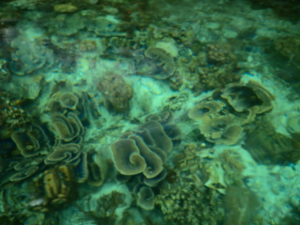 As the tide level fell and the wind weakened, the inside of the sea became easier to see. We was able to see the corals and various fish swimming from above the kayak.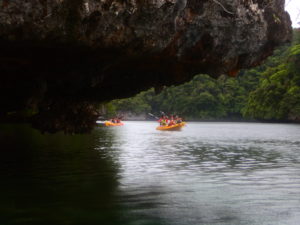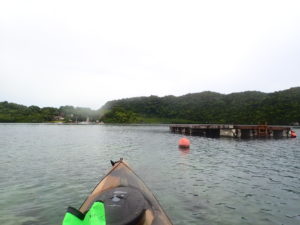 Everyone who was a beginner at the beginning of the tour came back as a good Paddler.

Even if you are a beginner, you can take a full day tour by double kayak with two people. If you are concerned about your physical fitness, we recommend a half day tour!

Apr.26 tour photos is here↓